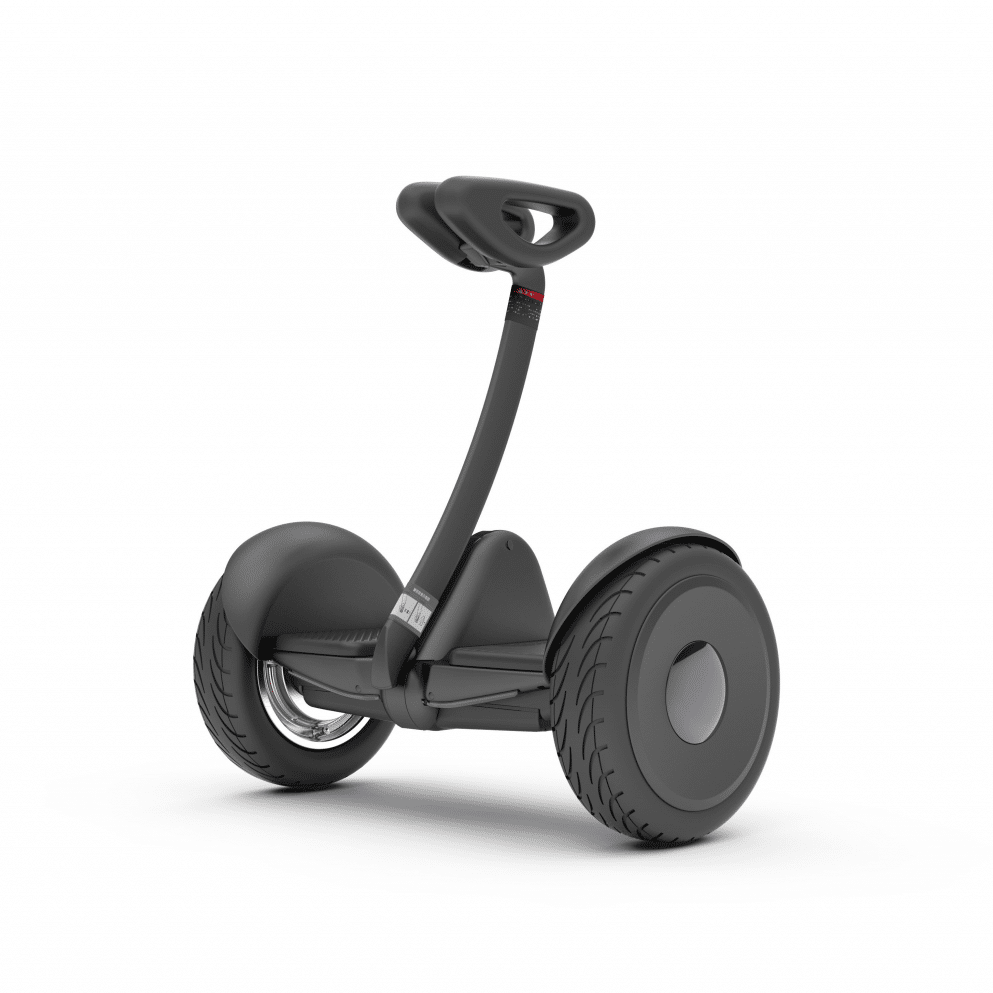 Segway-Ninebot: let's have some have fun!
The Segway Ninebot is the ultimate form of a relaxation toy. Drive around with it smoothly! However, it is also a great means of transportation, especially in large cities. With the Segway Ninebot you can, after some practice in regards to driving skills, move up to 4 times faster than if you simply walked.
The innovative steering technology of the Segway Ninebot always keeps you balanced. In addition to the Ninebot S, we also offer the Go Kart. The Go Kart can be used in combination with the Ninebot S. They can be purchased together, but also separately. Get the ultimate feel of karting with the Ninebot Go Kart in combination with the Ninebot S. It is designed for both kids (14+) and adults.
The Ninebot S has a rechargeable lithium battery. Under normal conditions, it is charged in roughly 4 hours. The device weighs just under 15 kg and has a load capacity of up to 85 kg. The Ninebot Segway is extremely easy to drive, it does not require any power. A conventional segway is hand operated and large in size. However, this Segway-Ninebot is operated with the knees and is therefore much more compact. Good coordination is of course important and if you fall, some athletic ability is favorable. In general, an age range of 16 – 50 years is therefore suited.